The Land
The Tenuta Secolo IX Estate
The vineyards of Tenuta Secolo IX stretch from the ancient villages of Castiglione a Casauria and Tocco da Casauria to the foothills of Mount Morrone, East of the Tremonti Gorges which are cut through by the Aterno-Pescara river. This area is historically famous for its unique geology and climate conditions, with the winds blowing day and night to bring clear-sky hot days followed by cool dry nights. Elevated by the microclimate conditions, the properties of limestone and clay soils give our wines special world-renowned characteristics unlike anywhere else.
THE ABBEY AND THE MOSCATO
History, Art and Culture
The bond that Tenuta Secolo IX has maintained with the land and its landmarks, especially the abbey of S. Clemente a Casauria, is so strong that its floral ornaments were reinterpreted in the winery's logo. Built in 871, the abbey was a meeting point and a symbol of development and progress. It was precisely the monks of the Abbey - today a national monument - who made Moscatello wine and gave it to the Popes as a gift. This prestigious wine is now a staple of Tenuta Secolo IX. It is made from Moscato di Castiglione grapes, ``casauriense`` biotype, one of Abruzzo's oldest native grape varieties.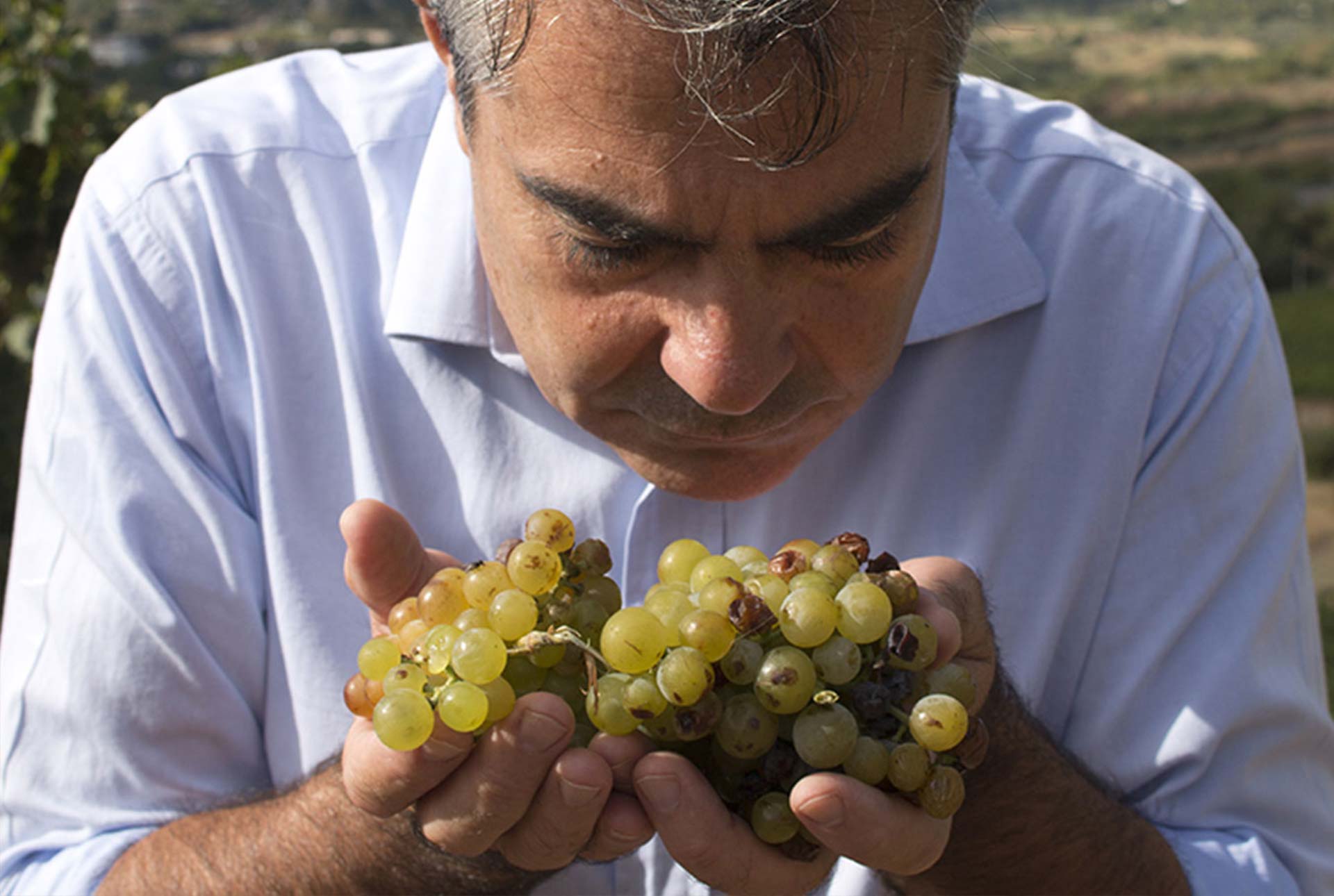 TENUTA SECOLO IX
A New Generation of
Ancient Winemakers
The mastery and knowledge of ancient wine and oil-making techniques passed on to us to this day are an added value to the effort, research and dedication we put into our products, for which they have become a hallmark. Tenuta Secolo IX connects to the past of these lands by building on old winery traditions and winemaking methods upgraded using the most advanced technologies available today to bring the best out of grapes and wine. Communication, development and social responsibility towards nature are the key traits of this new adventure.
TENUTA SECOLO IX
Moscatello: an Ever-New Tradition

From an excellent grape with small gold, almost amber-colored berries comes the delicious, fragrant and pleasant ``Moscatello``, the finest wine of these lands which was already highly popular and sought after as early as Roman times!
This variety became one of the main resources of our land to the point that it generated remarkable economic growth. Thus, it became appealing to prominent families - especially Roman ones - who, despite coming from other regions, decided to settle down in the land of Moscatello. But the history of this grape is just the beginning of the many tales revolving around its extraordinary properties. Tradition has it that St. Felix saved his bishop by making him drink a few drops of the squeezed grapes. The friars, who made for and promoted the social and productive life of St. Clement's Abbey, supplied it to the popes for centuries. But the people enjoyed this precious wine, too. According to the most authentic tradition, St. Blaise donuts, a typical pastry specialty from Castiglione a Casauria, made according to an ancient rural and simple recipe, acquire an exceptional aroma and taste if dipped in this precious sweet and passito wine.
Not only wine!
Tenuta Secolo IX grows and trains 650 olive trees in multiple plots of land, sloping down and covering the whole farm area, from the steep hill of Coste San Felice up to the highlands of Contrada da Vicenne.
GO TO SHOP